Parijatak Ayurveda, One of the Best Places for Kidney Treatment in India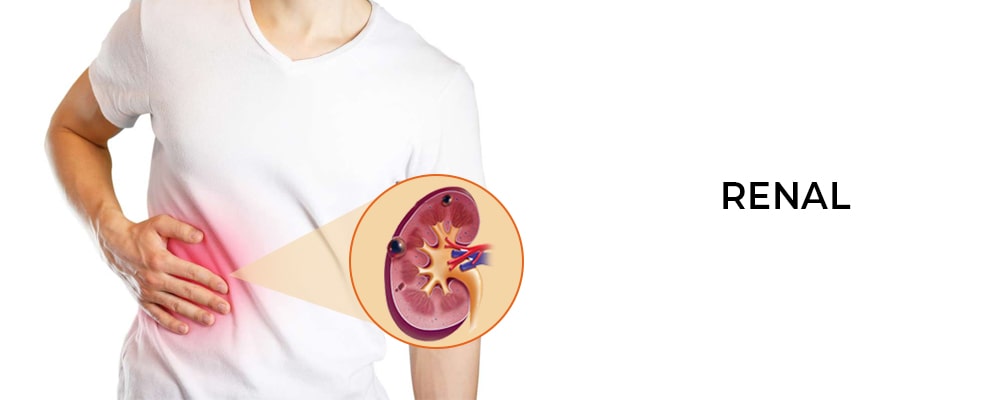 Talk To the Experts to Find More on Kidney Disorders and Their Treatment
The kidneys filters our blood. They maintain water balance and expel metabolic wastes to keep the right levels of electrolytes. All of the blood in your body passes through kidneys several times a day. Kidney function impairment may be by diseases or drugs that effect the renal parenchyma, by certain disorders such as acute circulatory failure or as a result of kidney stones obstruct the outflow of urine. All renal disorders are curable by following the healthy way of Ayurvedic therapies. Best kidney disease treatment India, at Parijatak Ayurveda, you may seek the best Ayurvedic treatment for kidney disease.
Accumulation of urine in the body causes swelling of the kidneys, leading to a condition called kidney hydronephrosis. Hydronephrosis treatment in Ayurveda is done by experts using herbal remedies and following a strict diet. Kidney stones are hard deposits made of minerals formed inside the kidneys. At Parijatak, the experts study the causes of each case for giving the best treatment for kidney stones. Spermatorrhoea or the involuntary discharge of semen during sleep or during urination, is often is due to the impairment of the generative organs.
Spermatorrhoea treatment in Ayurveda is done using natural herbal extracts. Hematuria treatment in Ayurveda is not just a story given in ancient scriptures. It is done successfully by experts here. For acute renal disorders and chronic kidney disease treatment in Ayurveda, seek natural remedies at Parijatak. Dysuria treatment, oliguria treatment, urinary tract infection treatment, or urinary bladder treatment- all are done without much hassles and with a lot of care.
Parijatak Ayurveda has a strict regimen of renal disease treatment. They tend to study the causes of your problem and provide treatment accordingly. The therapies are done by experienced doctors so that you get the benefits of Ayurveda. Consult Parijatak Ayurveda for Ayurvedic treatment.